Alto da Bonança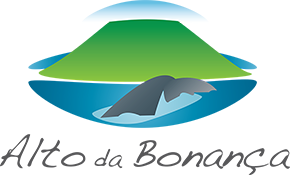 The" Alto da Bonança" houses are located 8 Km from the municipality of São Roque, in the parish of Santa Luzia, overlooking the sea and one of the most beautiful fronts to the mountain and to the island of S. Jorge in a landscaped setting par excellence and 4 Km from the airport.
This houses offer a framework for interesting rural parishes characteristic of Pico Island that, in modern times, invite you to enjoy nature, in the presence of the effect of progress that the man entered, preserving the environmental space of well-being and health over time and space. The House and the surroundings will give you a happy life, how life ideal that the Renaissance called "Golden middle", while allowing an integration into own rural activities in such a way as to give tourists an "experience" by the owners of the fifth chosen by each one.
Atafona "Arinto" and "Verdelho"
T1 - Verdelho
1st floor, with connection to a courtyard facing the mountain, consists of a double bedroom, bathroom with shower cabin, lounge/dining room with sofa bed, a kitchenette equipped with Electric Hob, fridge, toaster and coffee maker.
Capacity: 4
Beds:
- 1 Sofa bed
- 2 twin beds
T1 - Arinto
The r/c floor is composed of a double room with bathroom and shower cabin, with lounge/dining room with sofa, kitchenette equipped with electric plate, a whole refrigerator, Toaster, coffee maker. This part of the House has a private courtyard. For any of us may be housing the crib.
Capacity: 4
Beds:
- 1 sofa bed
- 1 couple bed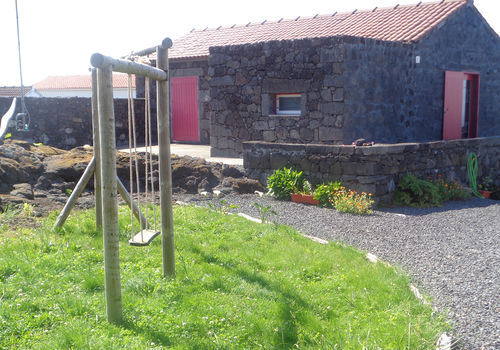 ---
Terrates House
Two storey house. On the 1st floor there's one master suite with privative bathroom and one twin bedroom, dinning room and one fully equipped kitchen. On the ground floor there's one more bedroom and a living room with a sofa bed. The zero floor space of the old shop, with access from a stairway inside, is composed of a double room and a recreation room with sofa.
The House has a TV, stereo, kitchen all equipped with dishwasher, microwave oven, fridge, Electric Hob, Toaster, coffee machine. The ability of housing space is for five people.
Capacity: 6/8
Beds: 
- 1 bedroom with 1 king size bed
- 1 bedroom with 1 couple bed
- 1 bedroom with 2 couple beds
- 1 living room with sofa bed