Stone Dreams
Welcome to Stone Dreams - Pedra da Atafona! This beautiful house can be described as old world meets modern day convenience. It is made of traditional basalt stone which contributes to the rustic exterior look while the interior is complete with contemporary comforts. This house has a full kitchen including a microwave, dishwasher and indoor wood burning oven. We invite our guests to take advantage of our vegetable gardens, picnic tables and benches as well as our outdoor bbq to create your own special meals. This house is located in the quiet community of Calheta de Nesquim, on the picturesque island of Pico, within the Azores, Portugal.
Within walking distance from the house you will find nature hikes, walking trails, a natural pool, whaler´s museum, and a playground for children. Public transportation runs infrequently, therefore we suggest renting a car while on the island of Pico. (During the summer months you may need to book early.) For those who would like a little more adventure we suggest climbing Pico Mountain (the highest point in Portugal), scuba diving, whale and dolphin watching, fishing, horseback riding, bike riding, canoeing or exploring a cave. These and other exciting opportunities await you on Pico Island. For those who prefer a laid back vacation, there are still plenty of other things to do on and off island. For example, touring the island, taking a short ferry ride and visit some of the other closer islands (Faial and São Jorge) there are also restaurants that offer traditional Portuguese cuisine.
House - Pedra da Atafona
Capacity: 4 adults.
Beds: 2 bedrooms with queen bed.
Features:
| | |
| --- | --- |
| ✓ Refrigerator | ✓ Toaster |
| ✓ Free Wifi | ✓ Hair dryer |
| ✓ microwave | ✓ dishwasher |
| ✓ Flat-screen TV |   |
| ✓ Electric Stove / Cooktop |   |
| ✓ Coffe Machine |   |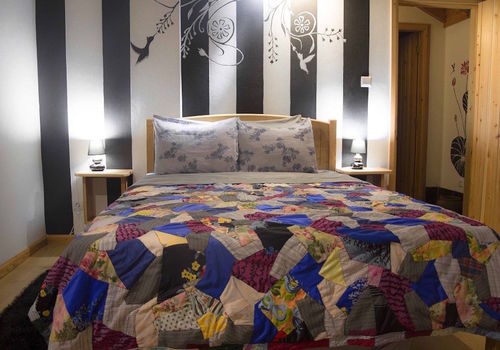 ---
House - Namoradeira
Capacity: 2 adults.
Beds: 1 Full bed
Features:
| | |
| --- | --- |
| ✓ Balcony | ✓ Sea Views |
| ✓ Free Wi-fi | ✓ Terrace |
| ✓ Flat-screen TV | ✓ Grill |
| ✓ Dining area |   |
| ✓ Equipped Kitchenette |   |
| ✓ Patio |   |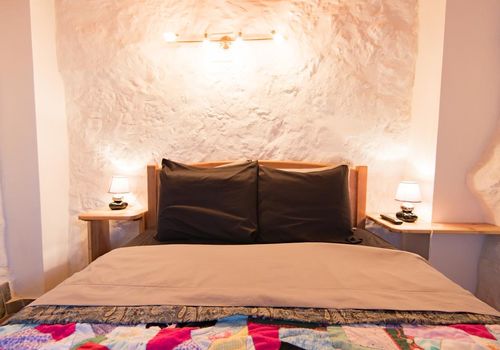 RRAL 352